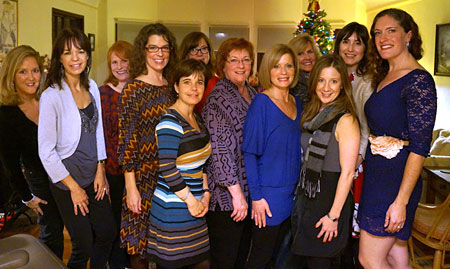 The associates from left to right are as follows: Joan Sharp, Judith Lunger-Bergh, Dana Albrecht, Kelly Rinehart, Chris Toomey, Sandra Chavarria, Diane Russell, Marilyn Buzolich, Deborah Burns-McCloskey, Kati Skulski, Ayelet Marinovich, and Sarah Leslie
---
---
About the Associates
---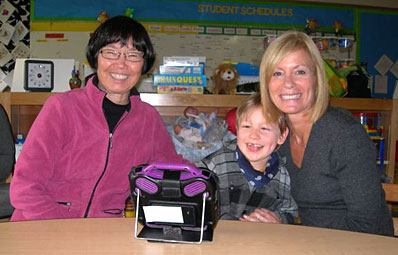 Dr. Marilyn J. Buzolich is the Founder and Director of ACTS. She is also a co-founder of the Internationally recognized Bridge School (www.bridgeschool.org). In addition to administering the agency Marilyn continues to maintain an active clinical practice, assists school districts in developing AAC/AT programs and services, mentors other speech/language pathologists, and continues to write and present on a wide variety of topics in AAC/AT. Marilyn is an author of Communication Sampling and Analysis, a web-based assessment tool for sampling and analyzing communication behavior in natural interactions.
---
Kristen Cinco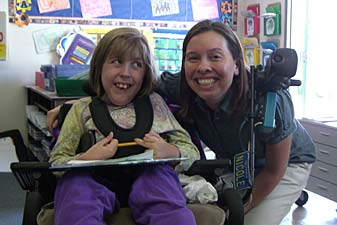 Kristen Cinco has been with ACTS since September 2002. She earned a Master's degree in Speech Pathology in 1999 from Western Michigan University. She completed her AT certificate from the Center for Accessible Technology in Berkeley, CA in May 2002. Kristen provides both AAC and AT services for ACTS. In addition, she has 8 years of experience working with students with developmental disorders and challenging behaviors.
---
Dana Krizek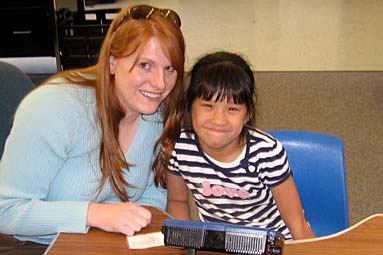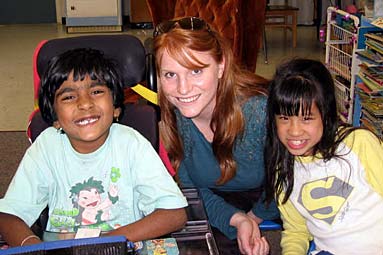 Dana Krizek joined ACTS in 2006. Dana received her bachelor's degree at San Francisco State University and her Master's degree in speech-language pathology at University of the Pacific. She began her experience in AAC as an intern at both the UCSF and Forbes Norris ALS Centers in San Francisco. Dana provides AAC assessment and intervention services to clients of all ages and abilities.
---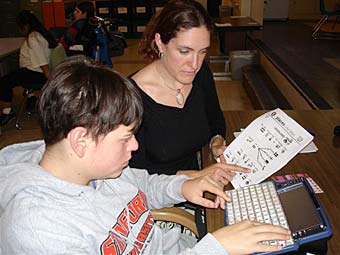 Sarah Leslie joined ACTS in September 2003. She earned her Bachelor's and Master's degrees in Speech Language Pathology at California State University, Hayward. Sarah provides assessments and intervention to school age children who use AAC and AT in educational settings. She works with a wide range of disabilities and serves children who use a variety of communication systems and strategies.
---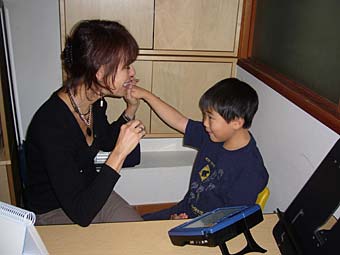 Judith Lunger-Bergh was the first speech and language pathologist to join ACTS in 1986. Judith has nearly two decades of experience working with children and adults who require augmentative communication and assistive technology. Judith has authored papers in the field of AAC and presented on a wide range of topics at state and national conferences. She also has a private practice specializing in language and phonological disorders.
---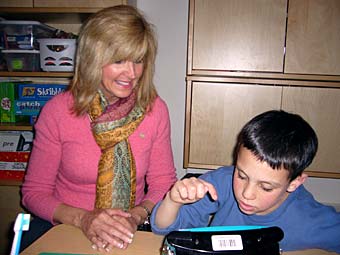 Deborah Burns-McCloskey has over 25 years experience working with children and adults with neurolinguistic and neurodevelopmental disorders including Autism, Asperger's Syndrome, Pervasive Developmental Delay, Traumatic Brain Injury, and Nonverbal Learning Disability. Deborah has provided AAC services for ACTS for over 20 years as well as maintaining a private practice specializing in language disorders. Deborah has presented locally, within the state, and at national conferences on the topic of AAC.
---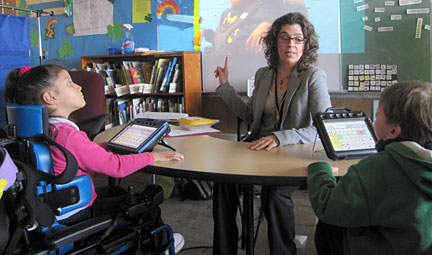 For over a decade, Kelly has supported children and adults who use AAC as well as their families and other specialists. She has contributed to various AAC projects and presentations and also serves as the co-director of the Building Bridges Camp and Training Institute. While at The Bridge School, Kelly developed a Communication Awareness program to increase awareness and understanding of complex communication needs and the individuals who overcome them. In addition to her work with ACTS, she is an actor and a teaching artist, developing and facilitating theatre integration programs for general and special education.
---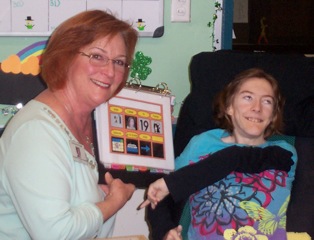 Diane Barnes Russell has worked with ACTS for over 18 years providing AAC services to school age children and has three decades of experience as a speech/language pathologist specializing in children with complex communication needs. Diane is co-author of a communication-sampling and analysis tool and has presented on the topic locally and at national and international conventions.
---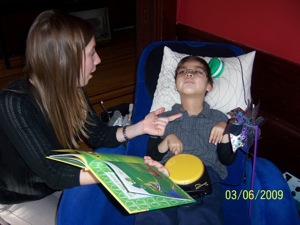 Kati Skulski joined ACTS in February 2008, after completing an AAC internship at Forbes Norris ALS Research Clinic at California Pacific Medical Center. She received her Masters degree in Speech-Language Pathology from California State University, East Bay. Kati provides AAC assessments and intervention to children in the home and school settings.
---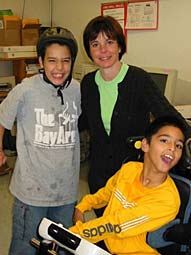 Chris Toomey joined ACTS as an Assistive Technologist in 2001. Chris has been working as an educational specialist and Transition Coordinator for Bridge School since 1989 and continues to provide consultation to the Bridge School. Chris has two decades of experience as a teacher serving children with special needs who use technology. Chris is providing Assistive Technology evaluations and AT consultation to students receiving AAC/AT services.