Augmentative Communication & Technology Services (ACTS) is a private agency serving the needs of severely speech impaired individuals who require augmentative/alternative communication systems and assistive technology for spoken and written communication. ACTS provides direct services to individuals who use alternative systems (assessment, system prescriptions, intervention) and consultation to professionals and families who interact directly with them.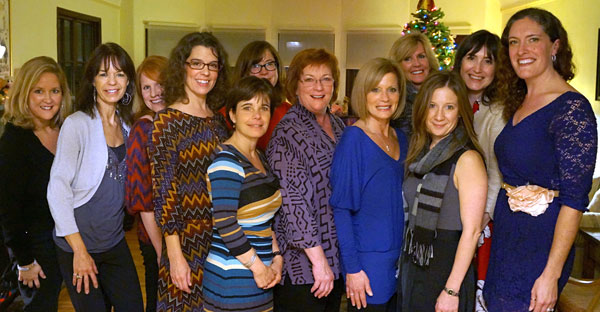 The associates from left to right:
Joan Sharp, Judith Lunger-Bergh, Dana Albrecht, Kelly Rinehart, Chris Toomey, Sandra Chavarria, Diane Russell, Marilyn Buzolich, Deborah Burns-McCloskey,
Kati Skulski, Ayelet Marinovich, and Sarah Leslie
ACTS: History

Dr. Marilyn J. Buzolich, Augmentative Communication Specialist, founded ACTS in 1980. ACTS is a national leader in establishing community-based service delivery to individuals without speech who require the use of augmentative communication and assistive technology. ACTS was named as one of 10 model sites by the American Speech Language and Hearing Association in 1986 demonstrating exemplary practices in serving the AAC needs of school-aged children. Today ACTS has 14 Associates: 12 Augmentative Communication Specialists and 2 Assistive Technology Specialists who provide evaluations, direct services, and consultation throughout the San Francisco Bay Area.
ACTS is also involved in the development of Service Delivery Models for public schools. ACTS Associates develop classroom programs that serve the needs of students who use AAC and AT and provide mentorship to professionals serving these students in the public schools.